Khloe Kardashian doesn't have time for haters. On Thursday, the Keeping Up With the Kardashians star took to Instagram to share a photo of True Thompson enjoying a toy Bentley and teddy bear gifted to her by Kimora Lee Simmons.

"I'm not sure what's cuter, the cute teddy bear driving the Bentley truck or True's cheeks and smile," Khloe captioned the picture. "Thank you Auntie Kimora and family for the precious gift!"
However, not everyone was happy for Khloe's 4-month-old daughter. One commenter claimed True should have received a cross or a bible so she could grow "closer to God as opposed to embedding materialism in her brain." Nevertheless, the Good American head wasn't afraid to clap back.
"We read children's bible stories [every day] and we say prayers ever single night but you should not pass judgment either way," the reality star wrote. "Why be so negative if you are a child of God? She's a baby who received a beautiful sweet gift and I was SOOO excited to put her in it and take a picture! I'm enjoying every single moment I can with my sweet angel! The angel GOD gave me!"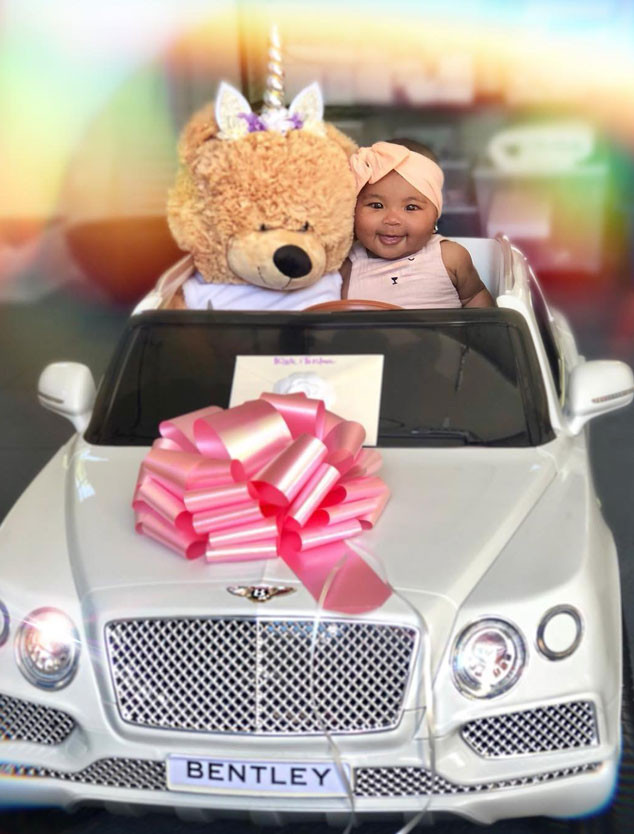 This wasn't the only unsolicited advice Khloe received. Another commenter recommended donating True's outgrown clothes to those in need."I do love!" Khloe replied. "Donate to multiple shelters and charities all over California."

Still, Khloe received plenty of love from her followers, including Kim Kardashian, Jordyn Woods, Paris Hilton and Tamra Judge.

"Everything about it is adorable," The Real Housewives of Orange County star wrote. "True is beautiful."

And when Leomie Anderson commented, "baby has a better car than me," Khloe joked back "she's living her best 4-month-old life!"
(Visited 12 times, 1 visits today)